Bee Active Personal Training
Establishment, gym and health at 48-62 Majors Bay Road, Concord, NSW 2137, Australia. Here you will find detailed information about Bee Active Personal Training: address, phone, fax, opening hours, customer reviews, photos, directions and more.
Opening hours
| | |
| --- | --- |
| Monday | 05:30am — 09:00pm |
| Tuesday | 05:30am — 09:00pm |
| Wednesday | 05:30am — 09:00pm |
| Thursday | 05:30am — 09:00pm |
| Friday | 05:30am — 07:00pm |
| Saturday | 06:00am — 02:00pm |
Photos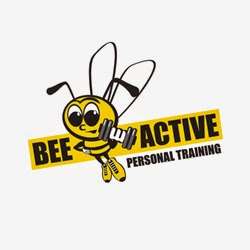 Reviews of Bee Active Personal Training
Tearna Singh Added February 12, 2020

★ ★ ★ ★ ★

I had always wanted to become fitter and adopt a healthier lifestyle but was never confident enough to go to a larger commercial gym, Bee Active and their staff gave me the confidence to build my own. I thoroughly enjoy my new lifestyle and have enjoyed trying new things and have made some friends for life. Would 10/10 recommend becoming apart of the Bee Active family!

Paris N Added February 09, 2020

★ ★ ★ ★ ★

In the last 3 years Bee Active has played a significant role in my lifestyle. Being a part of a community where trainers and clients are always encouraging each other has pushed me to eat healthy and train multiple times a week. The programs that the trainers make are easy to follow and have helped me progress in my fitness journey. Being fit and healthy has not only benefitted my physical health, but also my mental health. I am grateful to the Bee Active trainers for fostering my love for health and fitness.

Andrew Di Certo Added February 01, 2020

★ ★ ★ ★ ★

Harrison and the team run a great boot camp for a full body workout. Great way to start the day. Would highly recommend to anyone wanting to improve their fitness. Andrew

Di Certo Family Added February 01, 2020

★ ★ ★ ★ ★

I joined Bee Active 3 years ago after putting on a lot of weight. I am so greatful to Harrison and his Team I have lost over 20k and have maintained my weight over the last 2 years by doing personal training and boot camp. I would highly recommend Bee Active to anyone wanting to achieve results. The staff are very professional and supportive. I feel so much happier and healthier. Carrie

Alanah Smith Added January 23, 2020

★ ★ ★ ★ ★

I have been going to Bee Active for nearly 5 years now and have loved my time here. Harrison and his team are so friendly and helpful. They've helped me get my eating on track and have really built my confidence in the gym. Can't recommend them highly enough plus the location is 10/10!!
Share this page
Additional actions
Today's weather in Concord NSW
10:00
18 ℃ 1003 hPa 49 % 9 m/s 13:00
19 ℃ 1003 hPa 47 % 9 m/s 16:00
19 ℃ 1004 hPa 45 % 8 m/s 19:00
16 ℃ 1008 hPa 56 % 4 m/s 22:00
14 ℃ 1010 hPa 64 % 3 m/s